Principal Message
"We want the education by which character is formed, strength of mind is increased, the intellect is expanded, and by which one can stand on one`s own feet."!

-Swami Vivekananda

Higher Education Institutes hold crucial significance especially for a country like India where 28% of the population is its youth. The most important role assigned to HEIs by National Education Policy 2020, is the production of highly skilled manpower and research output. We at Vinayak Vidyapeeth understand that a vibrant and dynamic academic atmosphere is a wholesome and holistic exercise, which calls for the integration of students in the qualitative processes of the college. It necessitates an innovation ecosystem to enhance the skills of students to shape them to become relevant change-makers of the society. Keeping this in mind, our aim is to make learning an enriching, fulfilling, and enjoyable experience through a multidisciplinary approach, combining theory and practice in pedagogy. The focus here is not only on `what is taught` but also `the way it is taught`. In the quest of education for knowledge, humanity, culture, wisdom and sharpness, genuine concern of our institution is to ensure students emotional growth along with intellectual excellence.

Our excellence is not just confined to the classroom; we are also notably active in conducting workshops, seminars, guest lectures, industrial visits and other co-curricular activities. These activities expose students to aspects beyond the curriculum, thus adding value to their professional success. The students of the institute have each year done us proud with their commendable performance, not only in academic but in cultural activities and sports emerging at the top everywhere. We believe the student`s education to be a concern of the institution and it is our earnest endeavour to leave no stone unturned to produce the finest citizens of the country, the most competitive leaders of tomorrow and above all, the best of human beings.

Best wishes to all my students.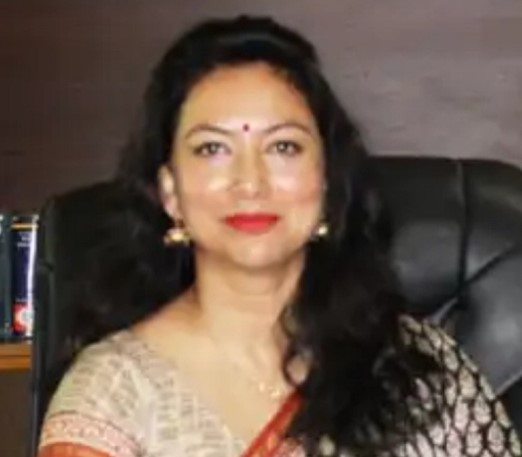 Dr Anuprita Sharma
Principal